It's a known fact that your day anchors on whatever you feed it with, especially early in the morning.
As a Christian, you can determine how well your day will go, even if the previous day(s) ended in miseries.
The words of your mouth are and the meditations of your heart are the verdicts to run your day – if your heart is right and you are in alignment with God, there's nothing your day can't bring forth in His will.
And since you're here for some prayers to set the day aright for joy and victory, I've helped written these samples of daily effective prayer for a good day to help. The words of these daily effective morning prayers are proven to work wonders when used in faith.
Contents on this Page
Hide
Your faith is as important as the words your utter or mutter.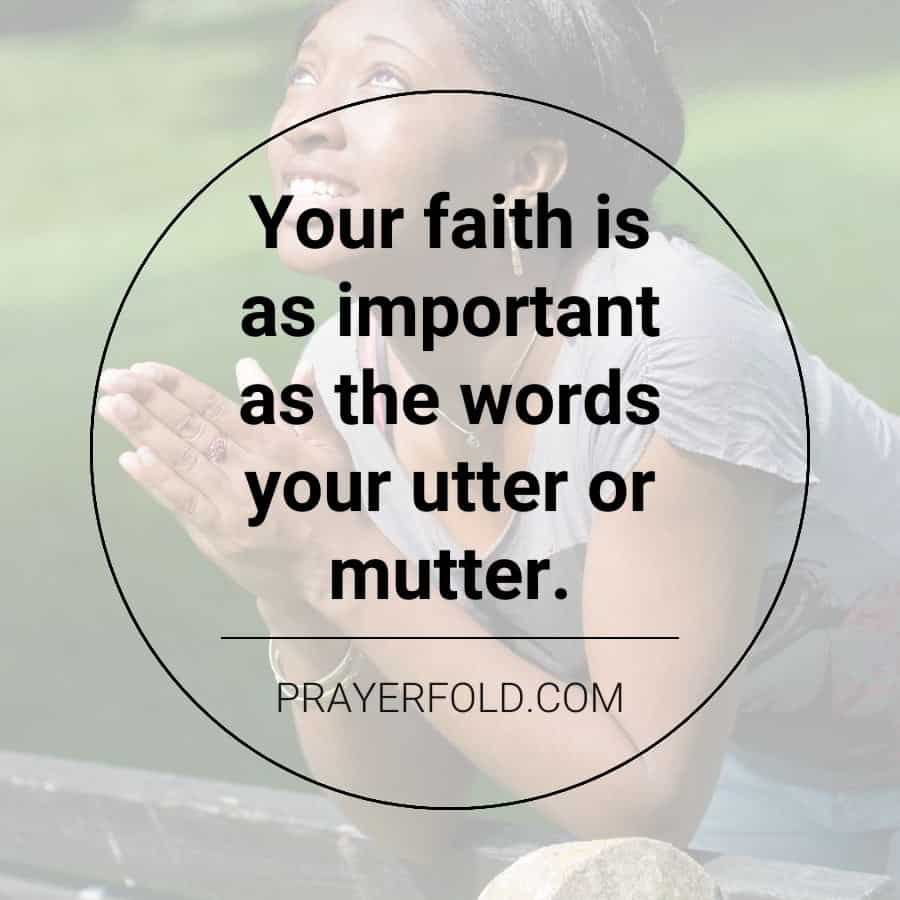 My Movements Are Preserved in Your Light
Dear Lord, I thank you for the privilege to see a brand new day. I choose not to forget this benefit as the psalmist says. I ask, O Lord that you bless me, keep me and cause your face to shine on me.
I pray my Lord that you order my steps in your word and keep my feet from slipping by your light.
I pray, O Lord, that your abundant light shines on my heart to help me discern good from evil.
I pray that my thoughts are taken over by light against every high thing and imagination that want to exalt themselves above your knowledge in me.
I ask o God that my going out and coming in is preserved and I do not dash my foot against the stone.
I ask, o Lord, that as I have seen this day, I will yet see many more days in light.
Amen.
I thank you, Lord, because I am the object of your love and that is why your eyes watch over me even when I sleep.
I thank you for making me see this new day. It is a day you have made and I will rejoice in it and be glad.
I pray Lord that you will take away every situation that can drain my joy.
I pray that I tread in your favour the places you have ordained for me to go today.
I pray that my ways are prosperous and all I lay my hands to do succeed by your mercy.
I am blessed as I go out today and come back in your mercy. Amen.
Anytime I see another breaking of the day, I say thank you Lord. Sleeping and waking may seem normal to some but as for me I will praise you for I lay down to sleep and wake up because thou art with me.
I pray dear Lord today that your brightness shines on my path and repels every darkness as I take steps of progress.
I pray that the freshness of your breath make everything within and around me come alive.
I enjoy the bliss of heaven in all my endeavor today in Jesus name.
No weapon formed against me today shall prosper and every tongue that rise up against me in judgement shall be condemned.
I pray dear Lord that my ways are prosperous and your grace brings me sufficiency
I pray o Lord that your mercy will rest upon my journey as I go out and come in in Jesus name. Amen.
Dear Lord I know not many were able to make this day, but I did by your mercy and I thank you.
I thank you much more for spiritual blessings in Christ and I thank you because you also meet my daily needs.
I ask I Lord today that I do nor lack any good thing 'the young lions do lack and suffer hunger; but they that seek the Lord shall not want any good thing' so your word assures and I receive it.
I pray o Lord that you keep me from the hands of the wicked, preserve me from the violent man who have purposed to overthrow my goings.
Sufficient for the day is the evil there of; but I pray my dear Lord that I do not partake of this evil in any way.
Let my steps be ordered aright so that I do not walk against your will for my life.
Let your goodness and mercy accompany my goings and comings today. Amen.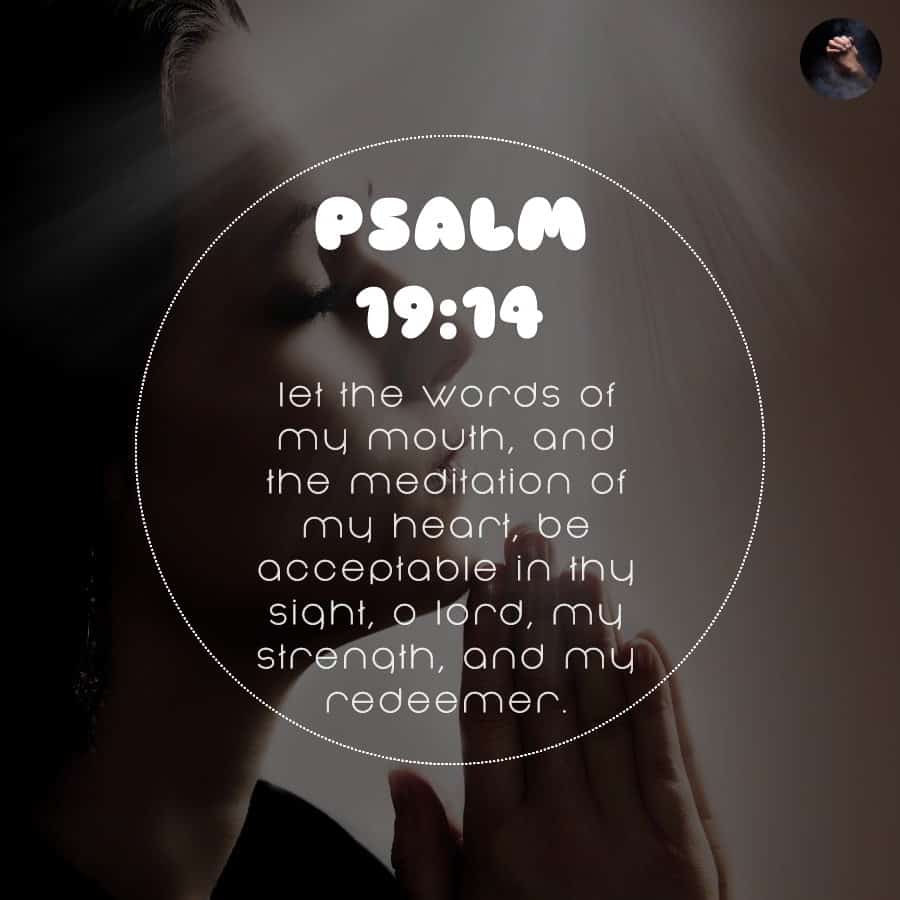 Praying for Mercy for Today
Sample Prayer for Mercy Today 1: I bless the God and Father of my Lord Jesus Christ, who has chosen me an object of His mercy and grace daily. I declare today that I flourish in the tender mercies of my Lord and Saviour, Jesus Christ.
I declare that I am like a tree planted by the rivers of your living waters so, I bear my fruit in my seasons. May my leaves never whiter but I experience prosperity on all sides.
May my mouth be filled with songs of the mercies of the Lord. I declare that all I lay my hands on is blessed. May I continually rejoice in the God of my salvation.
I declare that I am established on the mercy of the Lord God Almighty all the days of my life; I am not tossed to and fro by the winds of life. But I am established on His everlasting love and faithfulness and I stand irremovable like mount Zion that can never be moved.
By the mercy of the Lord, I dwell in the secret place of the most high. Therefore, I will not partake of the lot of the ungodly. I abide under the shadow of the almighty, pestilence and diseases are not my portion. I receive all that the Lord has provided for me to excel graciously in life and godliness.
I am changed and transformed by the power of life in Christ Jesus. I have peace on all sides in Jesus name, Amen.
Sample Prayer for Mercy Today 2: My heavenly father, I have come to thank your for all that You are in mercy and all that you give richly in mercies daily. I humbly ask, as Your unfailing word promises, that you load me with benefits of mercy for today. I pray I have all You can give of mercy by your grace.
And I extend this request to my friends and family members. I pray you give us all the benefits of your mercies as we go through today. May we find mercy in all we do and wherever we turn. This I pray, in Jesus name.
Amen.
Sample Prayer for Mercy Today 3: I bless the Father of mercy and grace for his showers of love over my family and I. I thank you Lord for the dawn of a new day. I pray that this day will bring all the blessings you've prepared for us. I ask dear father that you fill my paths with the light of your grace.
Merciful High Priest be merciful unto me, bless me and cause your face to shine upon me. In the multitude of your mercies deliver me from slippery places and set my feet on solid ground.
May I come to the knowledge of your love more and more in my life. Let your saving health be known in my household. Lord, let me sing graciously for the abundance of the joy you'll bless me with this day.
Oh Lord my God, you're the governor among nations, govern every matter in my life. Let mercy advocate for me in the place of judgment. Father, let your praise fill my heart, oh let my mouth overflow with your praise.
Dear Lord as the storm heard your voice in the days of your flesh and yielded in total submission , let the every storm around me hear your mighty voice over my life and yield in utmost submission and let the earth yield her increase to me in the name of Jesus.
I pray this day that the countenance of your mercy lighten my paths. Let your truth lead me and your tender mercies and loving kindness be my guide. I declare upon my family and myself we kept and we prosper in Jesus name I pray, Amen.